Category:Stub

Sewers is a place when the zombie try to attack your house. There will be a pipe that leads the zombie to your bathroom and eat your brains. It's quite dark so you need
Seashine
. The 14th Level of the game.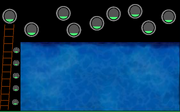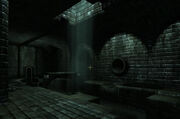 Area information:
Sun: None because it's underground.
Special: Sea-shroom wake up here,and will recharge fast like Puff-shroom.Start with 150 Sun!
Zombies : only Zombies that appear in pool,and the Bungee Zombie.
Size: 5x9 (Full of water!) Note: no Lily pads when starting.
Use tangle kelp as a mine!
Seashine and Sea-shroom are recomended!
Sometimes there are fog here. Remember use Seashine,don't use Blover or Plantern.
New plant:
Seashine one level before the sewers level.
Antidote Plant at level 14-1.
Dough-nut at level 14-2.
Spike Pea at level 14-3.
Mama-Nut at Level 14-5.
Cofeno Bean at level 14-8.
Last Line Of Defense
Sewage Pipes will blast all Zombies in the lane with Sewage.
Dangers
Pipes above the water will drop Sewage onto one Plant in that column
-Add More!
Ad blocker interference detected!
Wikia is a free-to-use site that makes money from advertising. We have a modified experience for viewers using ad blockers

Wikia is not accessible if you've made further modifications. Remove the custom ad blocker rule(s) and the page will load as expected.