Home
Talk

39
4,694pages on
this wiki
Hi,

User

,
Welcome to Plants vs. Zombies Character Creator Wiki,
which started on April 11, 2011. This wiki is for sharing your ideas of your own version of Plants vs. Zombies! We now have a whopping 4,694 articles in our wiki and 220,111 contributions have been made. Thanks for all your contributions!

---

Disclaimer: Plants vs. Zombies was created by PopCap Games. We just think creatively for new ideas. None of the plants and/or zombies in here are real.
Latest News edit
We have a new poll!
Help vote for our Top 10 Zombie list here. Today is the last day to vote! Actually, we pushed the deadline back to next Sunday. Still, we could really use your votes!
Create a New Article
IMPORTANT! Before creating, please read:
The rules (end of this page)
"Tips and Tricks" below
Optimal Page Layout for creations.
We hope that your idea will be awesome and original!
Vote in our Top 10 Lists!

Before voting, please read the Top Ten List Rules here
IMPORTANT! Don't add any new objects to Top 10 Lists! Violators will get a block.
Tips and Tricks
Main article: Plants vs. Zombies Character Creator Wiki:Rules
Be friendly and don't be rude. Violating rules can result in a block. See the end of this page.
If you want to use user's existing plant, zombie, area, etc.; ask permission before using it .
Pages that can be used without permission are marked with Free-use template.
If you are making a page, please add an infobox, and if possible, a picture.
If you have your birthday today, you can tell an admin to put it on here.
Please create an account to recognize your work accordingly, and to see if you do good things rather than spamming.
Make sure that nobody already has your idea. If yes, don't replace the contents with yours, just fix it.
Please put picture if possible. Drawings works too, or just request other people that know how to edit photos to make your photo.
If you are creating an area add the name of the place a zombie can eat your brains if you lose.
Make sure your ideas make sense and the characters and items are not copyrighted.
Please speak English at all times. We can communicate easily if we would.
Crossover plants go to the PVZ Crossover Wiki.
Do not edit other people's works beyond grammar, spelling and categorizing. That is a very good way to get blocked.
Please read the Signature Policy.
Don't reveal your age if you are under 13. If you do, you will be asked to remove it because that caused many users to be disabled.
Check Community corner on Wiki Activity page to see current community games, contests and services.
Staff

These are the users with different rights in this wiki. They have different abilities using their rights. They also have corresponding color codes. If the user has more than one right, the higher or highest ranking right is used for the color.
Positions (highest to lowest)
Click on the staff position to see the members (No colors, retired;different colors, won them;colors, still in the postion, might be inactive)
*Staff members with Black Names are inactive.
Block Appealing
If you are ever blocked, please contact a bureaucrat or an admin to discuss it. If what you did was wrong, but forgivable, they can give you an unblock.
Recent Activity
New Ideas
Ruleboard

These are the rules. Follow them, or you may get blocked. Admins usually give a warning before block, except in some cases.
(Ban Time depends on how severe it is)
Block means unability to edit articles, and in some cases, full "turn off" to a user.
| Rule | Definition |
| --- | --- |
| Vandalism and Spamming. | This is when you make a bunch of nonsensical pages, flood/nuking comments, or making bad edits to a certain page, like adding irrelevant categories. |
| Swearing, Rudeness, Flamming or Excessive Trolling. | Swearing, rudeness and flamming are not tolerated and we want to keep this as family-friendly as possible. Trolling is fine, as long as it doesn't get out of hand or if it breaks one of the rules. |
| Copyright and Plagiarism. | Plagiarism is when you steal someones creation/picture and pass it on as your own. If you want to add something made by another user, please cite their userpage. Copyright is not allowed, as this is a creativity wiki and copyrighting can get into lawsuits (as crazy as it sounds) |
| Abuse of Power (for staff) | Abuse of power is when you use your promotion powers badly, like changing the wikia for no reason, breaking rules, and as well as using "block" or "delete" for nonsensical reasons. This can lead to a demotion and/or block. |
| Violation of the Terms of Use | The Terms of Use are a variety of rules on Wikia that should be followed at all times. Not doing so will result in a block. |
Every time you get blocked, your time will increase. After you have been blocked 5 times, you will receive an infinite ban from this wiki.
Remember to report bad edits to admins to overlook what the editor has done and if he/she must be blocked.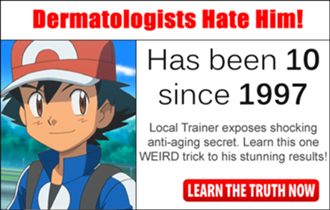 Like our Facebook Page!
Featureds
Featured Article
Featured Article: Red Light, Green Light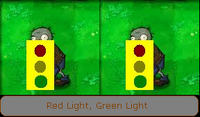 Red Light, Green Light is a moderately difficult minigame that focuses on the Stoplight Zombie. In this minigame, you get to choose your plants. There are 2 huge waves of zombies. The only zombies that come (except for Zombies and Flag Zombies at every flag) are Stoplight Zombies.
Read more at Red Light, Green Light!
Featured User
Milesprower2
is a chat mod and is also an admin at
Plants vs Zombies Wiki
. He joined PVZCC as a Rogue Zombie, but registered as a user on November 26, 2012. Since then, he created more than 60 pages comprising of plants, zombies, areas, and game versions. He is completely against unoriginal and overpowered pages.
Know him more at his userpage!
Featured Poll
What is your favorite music genre?
Community
Recent Blog Posts
Chat
Enter the Lawn!