It's like a mix between Roof and Pool.
Created by Jeremy...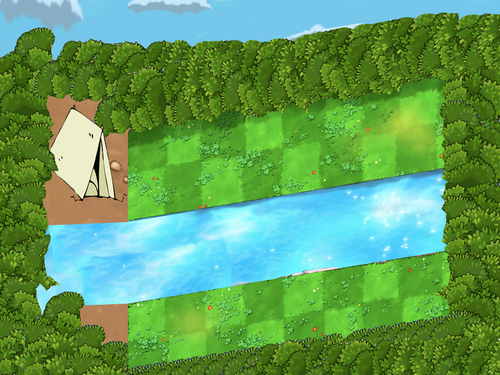 Info
You'll die when a zombie comes into the tent.
Sun
Normal. Start with 75 sun.
Plants
You have to use Lobbed-shot plants because of the angle. Also, water plants (except Tangle kelp and Mangrove root) will flow away because of the stream, so you must use Moss Bridge to plant here
New Plants
Zombies
On the ground, underground and in the air zombies move normally. In the water and underwater zombies move with double speed.
New zombies
Last Line of Defense
Crazy Dave
Decided to go to the forest?
Thought that zombies won't reach you here?
WRONG!
Hey, nice tent!
Good luck!