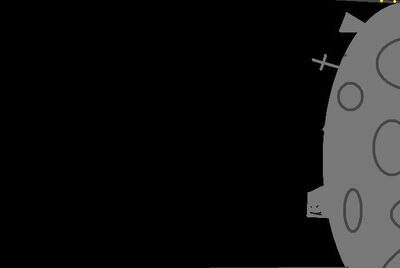 Eclipse is the 26th level of Plants vs. Zombies. Now the moon is blocking the sun and creating a shadow through the stars.
Variation
The moon is now blocking the sun so you don't get any. It also created a shadow through the stars so you won't get them either. The Zombies have also carved graves in the moon so they come out.
Plants
Plants you can buy
Normal Plants
Upgrades
Zombies
Crazy Dave's Speech
Ah. I love eclipses.
Wait.... I'M NOT ON EARTH TO SEE THIS ONE!
NOOOOOOOOOOOOOOOOOOOOOOOOOOOOOO!
I HOPE IT DOESN'T END BY THE TIME THE TIME I CUT THE BALLOONS!
Level 26-3
Guess what?
I gave you 2 plants!
Why would I give you 2 plants?
My Uncle Frank told me to.
What?
You can't always expect me to say BECAUSE I'M CRAZY!
Level 26-5 - Camo or Invisible
The Zombies are all Camo Zombies and Invisible Zombies!
I kinda got distracted and gave them Camo paint and Invisible Paint and.....
GOOD LUCK!
Ad blocker interference detected!
Wikia is a free-to-use site that makes money from advertising. We have a modified experience for viewers using ad blockers

Wikia is not accessible if you've made further modifications. Remove the custom ad blocker rule(s) and the page will load as expected.