Dr. Zomboss's Final Revenge

Mini-game

Screenshot

Created by
Cofee BAM!
Setting
Roof (night)
Variation
Conveyor-belt, ZomBotany Zombies
Difficulty
Very-extremely hard
Dr. Zomboss's Final Revenge

Boss Battle

Screenshot

Setting
Roof

(Night)

Level
Mini-game
Difficulty
Very-extremely Hard
Dr. Zomboss's Final Revenge is a boss fight level you will fight all other boss zombies that will help Zomboss.
Plants
Common
Uncommon
Rare
Very Rare
By Hacking
Zombies
Common
Uncommon
Rare
Very Rare
Mini Bosses (From First to Last)
Some Notes
After Zomboss summons a Boss Zombie, he will not come down before you kill the Boss.
After you defeat the Giga Imitater Zombie, Zomboss won't have any more assistant boss zombies.
Zomboss has to absorb 100000 normal damage shots before his Zombot explodes.
He will use the Zombot v.3.5.7.8.0.0(0666), which is tougher, but lighter.
Remix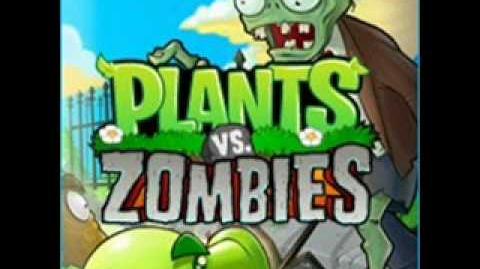 Zomboss's New Attacks
Killer Punch: Kills plants in a 3x3 range.
Zombifier Laser: Turns a plant in the frontmost column into a Zombotany Zombie.
Homing Missile attack: Kills a plant with a homing Missile.
Kaboom!!!: Places an Imitater Zombie that will turn into a Doom-shroom Zombie.
Laser of Destruction: Kills some plants randomly.
Lane-confined laser: Fires a laser beam, destroy anything in one lane including roof cleaner, can be stopped if his zombot get hit by an instant kill while recharging.
DO NOT ADD ANY ANTTACK!
If YOU ADD ONE YOU WILL BE BLOCKED FOR ONE YEAR!
Gallery
Trivia
If you Plant an Epic Daisy, you will never get the Event that Instantly Complete the Level.