Disco is an area that is actually your lawn with the grass changing color.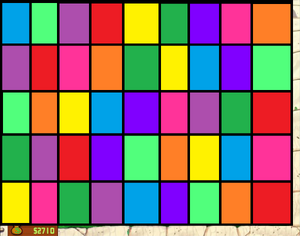 Info
Sun start :
100 sun
Sun fall :
0 sun
What will happen to :
Plants :
Normal, you just have to plant and protect yourself from the zombies except that now, random squares will light up or turn dark. You can only see the plants and zombies that are on the coloured grass while you can't on the dark grass.
Zombies :
Is only visible on coloured grass and invisible in the dark grass.
New plants :
disco plant
New zombies :
???
Last Line of defence
Disco balls with a Habenero in them.
Crazy Dave's Speech :
Howdy Neighbor,Nice Dance (player's name) wait, there are zombies. Why Did I Invited Zombies to here??
Because Im Craaaaaaaaazzzzzzzyyyyy so Lets kill them
Music :
Level 1 : Abram's Pursuit
Level 2 : Black and White Jazz
Level 3 : Run Devil Run
Level 4 : All the small things in the world
Level 5 : Grenade
Level 6 : Pokerface
Level 7 : Price Tag
Level 8 : Pump It
Level 9 : Misery
Level 10 : Zombies on your lawn
Mini Games :
Ad blocker interference detected!
Wikia is a free-to-use site that makes money from advertising. We have a modified experience for viewers using ad blockers

Wikia is not accessible if you've made further modifications. Remove the custom ad blocker rule(s) and the page will load as expected.